Our goal at Opus Athletics is to make happier, healthier, fitter people.
the low down

The core of what we do is based on defining what Fitness is. None have done it better than Greg Glassman, the founder and CEO of CrossFit. You can read the details here.
It starts with improving on all our your fitness skills:
cardiovascular endurance

stamina

flexibility

strength

power

speed

accuracy

AGILITY

balance

coordination
The programming is constantly varied, has functional movements and executed at high intensity.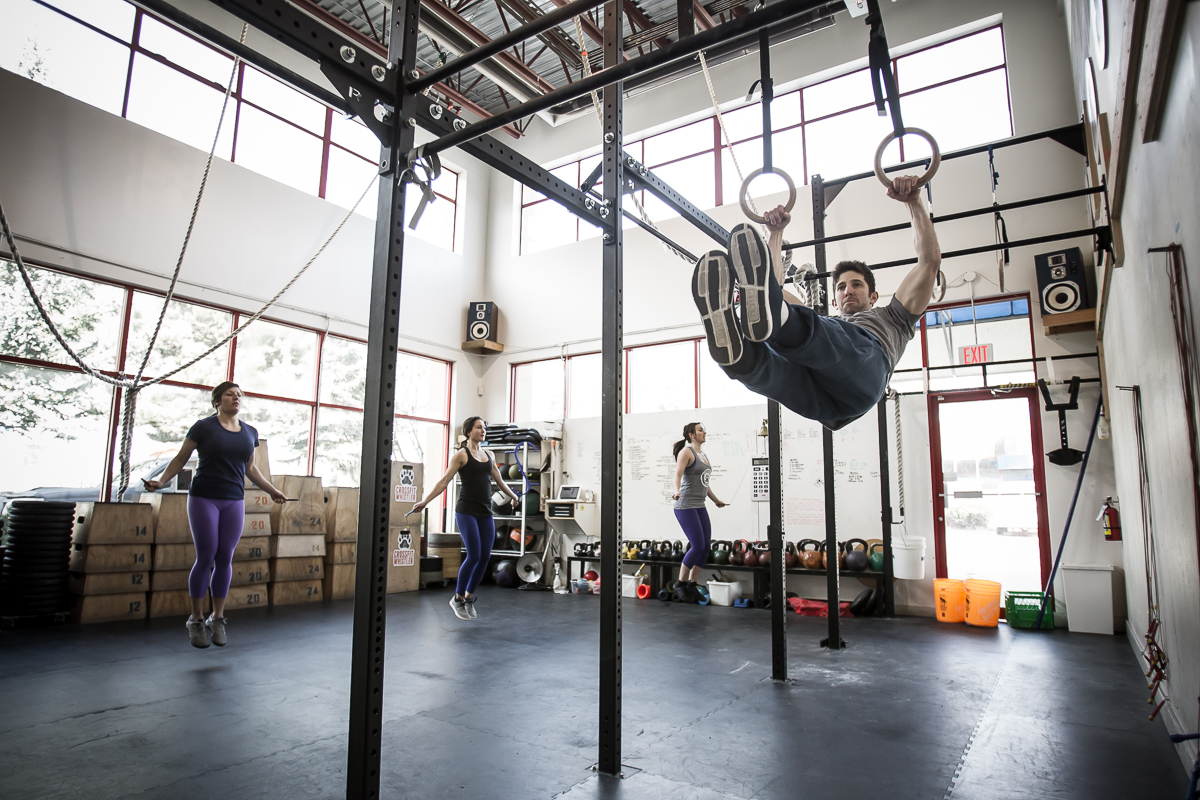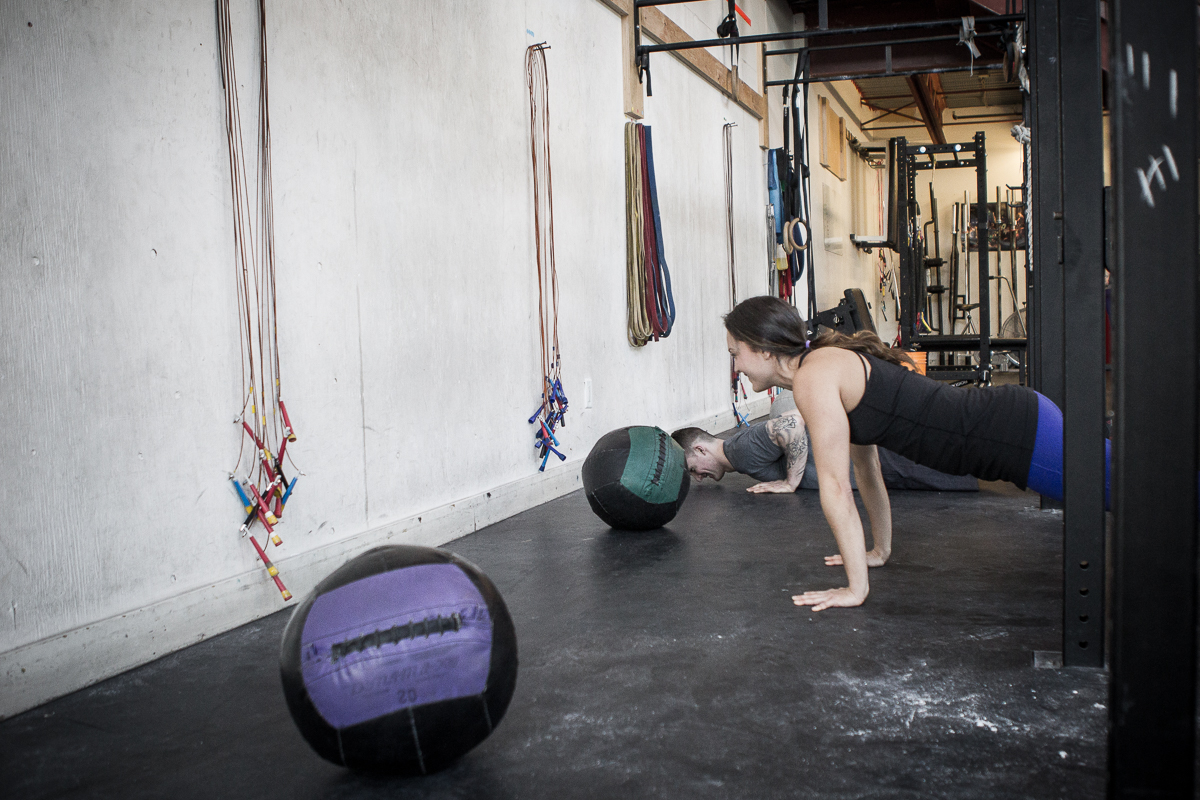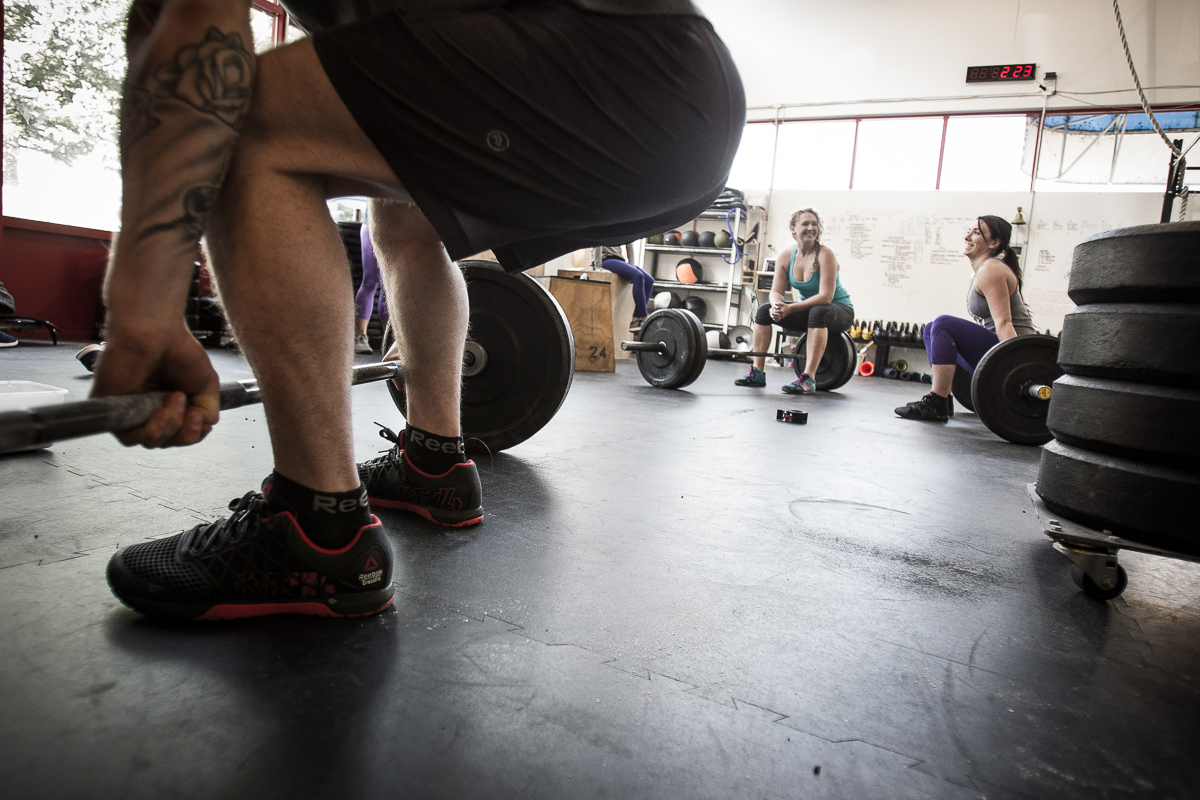 In short, the majority of our programming follows a CrossFit Methodology. Which is not a routine. Our goal is to prepare you for every and any imaginable fitness task. What we do varies from day to day, week to week, and month to month. If you get bored at a gym, well, it's because a routine gets boring, that won't apply here.
we use functional movements
These can be described as a movement that involves more than one joint, and has a core to extremity movement pattern. In short, we don't use machines, and we rarely isolate. Functional movements are not mastered overnight. Our coaches are constantly working with clients to help them improve their technique, no different than any other elite athlete has a coach to help them with their sport. From Wayne Gretzky to Michael Jordan, they are constantly working on their craft to be the best at what they do, our goals are no different.
high intensity training
It's about working hard. "Hard working" is a necessary character trait for all our clients, it's how we get results. Our coaches and our group training environment will certainly help you in that department, as will the community of people around you. And this is where we might lose some people, because if hard working is not in your list of character traits, you will not like what we do. We like to think that nothing worth having comes easy, and what you accomplish here will do more than make you a better athlete, it will make you better at life!
That was CrossFit in a nutshell.
Programming
At Opus Athletics we are open 6 days/week. Closing on Sunday for a "Go play outside day".
CrossFit Program: Offered 4 days/week. Monday-Wednesday-Friday-Saturday.
Endurance Classes: Tuesdays and Thursdays.
Olympic Weightlifting: Tuesday Thursdays and Saturdays.
Open Gym/Specialty Programs: There are times throughout each day dedicated to a non-structured hour. During those hours we can help you with strength training, body weight training, as well as flexibility training. This hour can be used however you'd like, or if you are following a program other than our own.
During our orientation, we will discuss how to use the gym to that best suits you and your goals.
To see our interactive schedule click here. It's also a good idea to keep current with the gym's ongoings by following us......